A move to assisted living is a big step in the life of a senior. Planned or unplanned, the move must be handled with a delicate firmness. This needs an understanding like few other events in life. The role reversal of adult child to decision-maker requires humility and a great deal of empathy.
Remove all the Roadblocks with Planning
Possessions or a pet can be purposeful roadblocks to a senior moving to assisted living, even when they acknowledge it is a must-needed move. The desire to stay in their own home can override their recognition that they are no longer eating well, or able to manage their care. If there is family involved, it is important to stay patient and work through their concerns.
If the senior parent has early-stage Alzheimer's or other forms of dementia, this can be a difficult time for the family. The time has come to execute the plan a family has put in place. The person chosen to make decisions must step up and make those decisions based on the senior's wishes contained within the plan.
Expanding the Circle
When a loved one moves into an assisted living facility, their village grows – the circle of concern expands – additional caregivers are introduced into the daily routine. This can be a confusing collaboration for some. The spouse may feel they have lost their primary role as caretaker, and the adult child may no longer feel as though they contribute to the day of the senior. This reorganization of responsibility can be challenging. However, each family member must still see themselves with an important role in their senior loved one's life.  
An essential role for each family member is to encourage the senior to participate in activities, work together with facility staff and administration, and, as positively as possible, embrace the new lifestyle they have entered.
Secrets to Success in Assisted Living
Stay positive and encourage participation
Communicate concerns and compliments to facility staff
Stay involved, visit often, embrace the new lifestyle
While all assisted living facilities offer the same basic services – meals, housekeeping, assistance with activities of daily living – they do so in wildly varying environments. From residential homes with 5 residents to large, resort-style buildings with hundreds of apartments, there are plenty of options out there to explore. This is not a One-Size-Fits-All situation so plan ahead and take time to explore. There may be no place like home, but with the amenities offered at local assisted living facilities – you might find that your new lifestyle makes that loss more tolerable.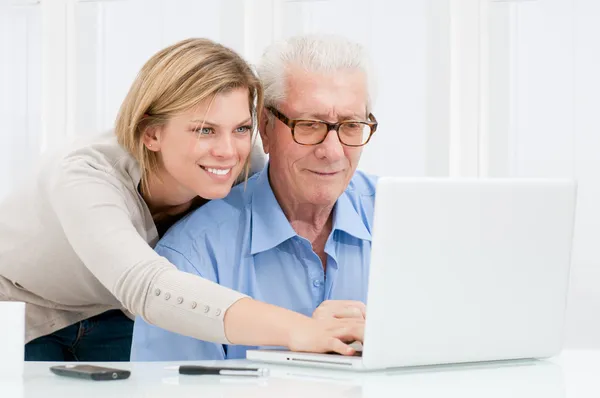 It cannot be stressed enough – reach out for guidance and utilize resources. Brevard County, Florida offers a wealth of services specific to seniors and boasts a healthcare community arguably second to none. While your situation is new and unique to you, many professionals have been down that path – or a similar one – before and can offer suggestions regarding services that are available.
We walk down the road of taking care of an aging loved one only a precious few times in life – don't choose to go it alone.
(This piece was originally written when I was a guest blogger for Amy B. Van Fossen, PA.)